Location:  
Piedmont Center Office Park
3575 Piedmont Road
Bldg 15 Parking Deck
Atlanta, GA 30305

In our current society, we spend quite an enormous amount of time in our vehicles. Why not make our 2nd office and home just as impressive as our own appearance.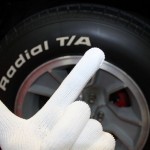 We go through the daily grind of turning corners and spilling coffee, running through mud puddles, and hosting food fights with our children from the back seat.  Why not give your vehicle what it deserves, an appointment with ICN services, who will restore that luster to the vehicle that we enjoy driving daily.
At ICN, we are dedicated to doing whatever it takes to keep your car on the road and you comfortable in it. That's why we offer a complete range of services.
 Off-Site Concierge Services:
Scheduled Maintenance to your or our preferred dealer network all makes and Models
All Heavy vehicle Maintenance
Vehicle Inspections
Vehicle Tags & Titles
Vehicle Body Repair
Vehicle Upolstery Repair
End of Lease Return Service
When your car is being serviced, your individual concierge tracks the process in real-time, keeping you informed of progress and getting your approval for services and expenditures every step of the way. You pay the retail price for the services and a nominal pick up and  delivery charge. Best of all, a trained and experienced service writer reviews your service options and obtains competitive quotes from several service organizations. Just try it once and you will see how time saving and cost effective this is. References from our members available upon request.
SPECIALS!!!!
We Do Headlight Restoration….


Why replace when you can renew. Drive safer tonight with your headlights back to near new with our headlight restoration services.
Get Your Car Detailed Today!!!
Complete Detail
Complete Interior Detail
Complete Exterior Detail
Professional Show Detailing
Schedule an appointment today to get your car cleaned inside and out!